Transformation of Tushar Jain's Business with Disrt Infotech Pvt Ltd's CRM Website
Client Background:
Tushar Jain is a determined entrepreneur looking to streamline and expand his business operations. Recognizing the need for an efficient customer relationship management (CRM) system, Tushar partnered with Disrt Infotech Pvt Ltd, a leading web development company specializing in CRM website development.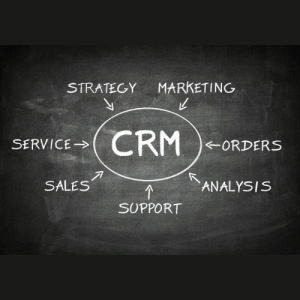 Client Objectives:
Develop a comprehensive CRM website to centralize customer data and enhance business efficiency.
Improve customer relationship management processes for better customer satisfaction and retention.
Increase revenue and business growth through streamlined sales and marketing strategies.
Attract and acquire new customers while reducing customer acquisition costs.
Achieve scalability to accommodate future business expansion.
Challenges:
Creating a robust and scalable CRM website capable of handling a large volume of customer data and transactions.
Designing an intuitive and user-friendly interface to facilitate seamless navigation and data management.
Integrating effective sales and marketing automation tools to streamline customer acquisition and retention processes.
Implementing strategies to reduce customer acquisition costs and optimize marketing efforts.
Ensuring data security and privacy compliance.
Solution:
Disrt Infotech Pvt Ltd collaborated with Tushar Jain to develop a customized CRM website tailored to his business requirements. The key solutions implemented were as follows:
Custom CRM Website: Disrt Infotech Pvt Ltd developed a scalable CRM website that centralizes customer data, including contact information, purchase history, and communication logs. The website allowed for efficient management of leads, opportunities, and customer interactions, enabling personalized and effective customer relationship management.
User-Friendly Interface: The CRM website was designed with a focus on user experience, providing a clean and intuitive interface. The navigation was simplified, and data fields were organized to ensure easy access and efficient data entry. Customizable dashboards and reporting features enabled Tushar to track key performance indicators and gain insights into customer behavior.
Sales and Marketing Automation: Disrt Infotech Pvt Ltd integrated sales and marketing automation tools into the CRM website. This included lead scoring, email marketing automation, and personalized campaign management. Automated workflows and notifications streamlined sales processes, improved lead conversion rates, and increased overall productivity.
Data Security and Privacy Compliance: Disrt Infotech Pvt Ltd implemented stringent security measures to ensure data protection and privacy compliance. This included encryption protocols, user access controls, and regular backups to safeguard customer data and maintain business continuity.
Customer Acquisition Cost Optimization: By leveraging data analytics and targeted marketing strategies, Disrt Infotech Pvt Ltd optimized customer acquisition costs. The CRM website provided insights into customer behavior, enabling targeted marketing campaigns and reducing wasteful spending on less effective channels.
Scalability and Integration: The CRM website was built on a scalable architecture, allowing for easy integration with other business tools and systems. This facilitated seamless data synchronization and ensured a smooth workflow across departments.
Results:
The collaboration between Tushar Jain and Disrt Infotech Pvt Ltd resulted in significant achievements within a span of eight months. The key results attained were as follows:
Revenue Growth: Tushar Jain's business experienced an impressive sixfold revenue growth in just eight months. The streamlined sales processes, targeted marketing campaigns, and improved customer relationship management facilitated increased sales and customer retention.
Client Acquisition: The CRM website attracted over 970 clients within the first 110 days. The integration of sales and marketing automation tools enabled efficient lead nurturing and conversion, leading to a larger client base and increased customer satisfaction.
Cost Reduction: By optimizing customer acquisition costs through targeted marketing strategies and automation, Tushar Jain was able to reduce overall customer acquisition costs. This optimization resulted in improved return on investment (ROI) and increased profitability.
Improved Customer Relationship Management: The CRM website empowered Tushar Jain to effectively manage customer relationships. The centralized customer data, combined with automation tools, allowed for personalized interactions, timely follow-ups, and efficient customer support, resulting in higher customer satisfaction and loyalty.
Conclusion:
Tushar Jain's collaboration with Disrt Infotech Pvt Ltd for the development of a customized CRM website led to remarkable business growth and optimization within a short period. The integration of a comprehensive CRM system, user-friendly interface, and targeted marketing strategies resulted in a sixfold increase in revenue in just eight months. The streamlined sales processes, improved customer relationship management, and optimized customer acquisition costs played a significant role in achieving these impressive results. With a solid foundation for future scalability, Tushar Jain's business stands as a testament to the transformative impact of a well-executed CRM website solution.