Get the inside scoop on how to make LinkedIn work for you and your business! 💻 #LinkedInLeads
LinkedIn Marketing Agency
Start reaching the right people for your business with these simple tips! #ReachYourGoals
Connecting with potential customers on LinkedIn has never been easier! 💻 By taking advantage of the details users provide, you can craft tailored ads that are sure to reach your target audience.
What unique features have you used in your LinkedIn Ads? Let us know in the comments!
Time to boost your LinkedIn game and grow your biz! Check out this agency and finally get the success you've been dreaming of #businessgoals #socialmediamarketing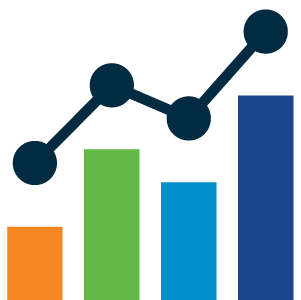 Expertise
We have an immensely talented team to offer best-in-class LinkedIn Marketing Solutions
Experience
Our team has delivered pathbreaking results through Smart LinkedIn Marketing Strategies
Efficiency
We produce insightful reports that provide significant perspective on your LinkedIn Advertising campaigns
Excellence
We go the extra mile just to accelerate your business and share the joy of success
LinkedIn Makeover Services
Heads up, peeps: according to recent studies, 80% of B2B leads come from LinkedIn. Get out there and network! 🤝
Tired of struggling to get your prospects to notice you? Here's a solution! Investing in your LinkedIn profile is key to any professional branding strategy. Having a strong presence on LinkedIn allows influential people to easily evaluate your company profile and come across your brand as a potential service provider. Not only that, it also helps you build credibility, increase brand awareness, and engage your leads to convert them into clients. Is your current profile not up-to-date? Worry no more! We're here to help get your LinkedIn profile where it should be – optimized and ready for success.
LinkedIn Makeover Services
Social media is a must-have tool in your business's arsenal! When used correctly, it can drive sales and get those leads rollin' 🤑
Don't know how to get the most out of your LinkedIn ads? We got you! Our LinkedIn Marketing Services help integrate LinkedIn Advertising agency into your inbound marketing efforts, so you can increase sales & generate leads with ease 🤝
Increase awareness and boost conversions with effective B2B LinkedIn Marketing strategies. We develop strategies to target prospects more efficiently and help you make connections that matter. #LinkedInMarketing #Connections #Efficiency
Reach your goals faster with a winning strategy - don't let yourself be part of the 71%!
Frequently asked questions