B2B marketers agree: Twitter marketing is for generating leads. Time to step up your game and get tweetin'! 💪
Not sure how to start reachin' a profesional audience for ya biz? Don't worry, we gotchu covered! Check out our tips for success 💯
Know your audience! Twitter Advertising Agency can help you target specific industries, job roles, and geographical regions with your ads. Get personal & get results! #twitteradvertising #marketing
Lookin' to up your Twitter game? You're in luck! Get the help you need from a top notch Twitter marketing agency 💯 #SmallBizSuccess #MarketingTips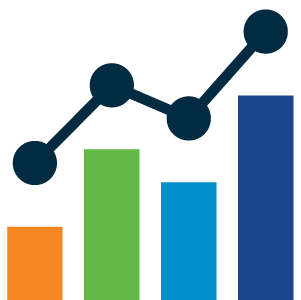 Expertise
We have an immensely talented team to offer best-in-class Twitter Marketing Solutions
Experience
Our team has delivered pathbreaking results through Smart Twitter Marketing Strategies
Efficiency
We produce insightful reports that provide significant perspective on your Twitter Advertising campaigns
Excellence
We go the extra mile just to accelerate your business and share the joy of success
Twitter Makeover Services
Mind. Blown. Turns out that 80% of B2B leads come from Twitter! 🤯 Time to up your Twitter game and watch those leads roll in!
Are you worried your Twitter profile isn't making the right impression on potential prospects? We get it. It can be tricky to balance creating an impressive professional image with a profile that appeals to leads. That's why we want to offer you some tips for developing an awesome Twitter presence. With an eye-catching and detailed profile and your company page visible, you're setting the stage for an amazing brand strategy. Investing the time and energy into your Twitter profile and company page pays off. Just take a look at these awesome examples! Learn more by clicking below and start maximizing your reach today.
Twitter Makeover Services
The real power of social media has finally been revealed! Companies are using it to boost leads and sales.
Companies struggle with Twitter Ads? We've got you covered. Our Twitter Marketing Services integrate seamlessly to boost sales & generate leads. Click here to learn more! #socialmediamarketing #twitteradvertising
Did you know? You can use #TwitterMarketing to connect with high-quality prospects and maximize your brand's potential. Our strategies will help you target decision makers and influencers based on specific interests. #ConnectMore #DriveGrowth #DiscoverProspects
Don't let your Twitter campaigns fail! 71% of them do, but you deserve better. Get the tips and tricks you need to up your game!
Frequently asked questions