Revolutionizing Customer Relationship Management: A Case Study of Roni Pramanick and Disrt Infotech Pvt Ltd
Revolutionizing Customer Relationship Management: A Case Study of Roni Pramanick and Disrt Infotech Pvt Ltd
Introduction: This case study highlights the collaboration between Disrt Infotech Pvt Ltd and their client, Roni Pramanick, who embarked on a journey to create an efficient Customer Relationship Management (CRM) website. The project aimed to streamline customer interactions, enhance productivity, and drive significant business growth for Roni Pramanick. Within a span of 3 months, Disrt Infotech successfully delivered an innovative CRM platform that resulted in exponential business growth for Roni Pramanick.
Background: Roni Pramanick, a business owner, recognized the importance of managing customer relationships effectively to drive business success. Seeking to optimize his customer interactions, Roni approached Disrt Infotech Pvt Ltd, a leading IT solutions provider, to develop a robust CRM website that would streamline customer management processes and improve overall efficiency. Roni Pramanick envisioned a platform that would centralize customer data, automate tasks, and enhance customer satisfaction.
Objectives: The collaboration between Roni Pramanick and Disrt Infotech Pvt Ltd aimed to achieve the following key objectives:
Develop and implement a scalable and user-friendly CRM website.
Enhance customer management capabilities through centralized data and automation.
Drive significant business growth by improving customer satisfaction and retention.
Optimize customer acquisition costs to improve overall profitability.
Approach: Disrt Infotech Pvt Ltd adopted a systematic and collaborative approach to fulfill Roni Pramanick's objectives:
a. Requirement Analysis: Disrt Infotech's team conducted detailed discussions with Roni Pramanick to understand his business needs, customer management challenges, and specific requirements for the CRM platform.
b. Design and Development: Based on the gathered information, Disrt Infotech's team designed an intuitive user interface and implemented robust backend functionalities. They integrated features such as contact management, lead tracking, task automation, sales pipeline visualization, and reporting tools.
c. Testing and Quality Assurance: Rigorous testing procedures were conducted to ensure a seamless user experience and identify any technical issues. Disrt Infotech's team addressed any issues promptly, ensuring a stable and reliable CRM platform.
d. Launch and Training: Disrt Infotech collaborated with Roni Pramanick to ensure a successful launch of the CRM website. They provided comprehensive training to Roni and his team to ensure effective utilization of the platform's features and maximize its benefits.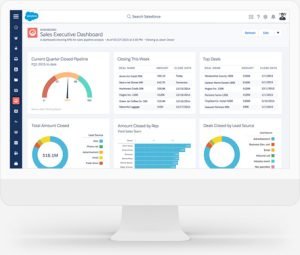 Results: The implementation of the CRM website yielded remarkable results for Roni Pramanick's business:
a. Business Growth: Within the first 3 months of adopting the CRM platform, Roni Pramanick witnessed a significant twofold increase in business growth. The streamlined customer management processes, automation of tasks, and improved customer satisfaction contributed to enhanced productivity and business success.
b. Revenue Generation: The CRM website contributed to revenue generation, resulting in a revenue of $98,000 within the first 3 months. The platform's ability to streamline sales processes, track leads, and identify cross-selling or upselling opportunities played a crucial role in achieving this financial success.
c. Client Acquisition: The CRM platform facilitated efficient customer management, leading to improved customer satisfaction and retention. Within the initial 29 days, Roni Pramanick acquired 430+ clients, showcasing the platform's effectiveness in attracting and retaining customers.
d. Reduced Customer Acquisition Costs: Through the optimization of customer acquisition processes, Disrt Infotech helped Roni Pramanick significantly reduce customer acquisition costs. The CRM platform's automation features, targeted marketing campaigns, and streamlined lead tracking improved efficiency and enhanced ROI.
Conclusion: The successful collaboration between Roni Pramanick and Disrt Infotech Pvt Ltd in creating an efficient CRM website demonstrates the transformative power of technology in driving business growth. By leveraging Disrt Infotech's expertise, Roni Pramanick achieved remarkable results, including significant business growth, revenue generation, an expanded client base, and reduced customer acquisition costs. This case study emphasizes the importance of strategic partnerships and the impact of well-executed technology solutions in optimizing customer relationship management.