Case Study: Disrt Infotech Pvt Ltd Empowers Krishnendu Bera to Achieve Exponential Growth with an MLM Website
Case Study: Disrt Infotech Pvt Ltd Empowers Krishnendu Bera to Achieve Exponential Growth with an MLM Website
Introduction: This case study highlights the exceptional success achieved by Krishnendu Bera, a client of Disrt Infotech Pvt Ltd, through the development of a multi-level marketing (MLM) website. With the expertise and support of Disrt Infotech Pvt Ltd, Krishnendu Bera witnessed a remarkable seven-fold growth in their business within just five months. They generated a revenue of 180,000 and acquired over 3,473 clients within the first 36 days, all while reducing customer acquisition costs.
Client Background: Krishnendu Bera is an ambitious entrepreneur with a vision to establish a thriving MLM business that offers a unique earning opportunity to its members. Recognizing the potential of MLM marketing, Krishnendu engaged Disrt Infotech Pvt Ltd to leverage their technical expertise and digital marketing strategies to turn his vision into reality.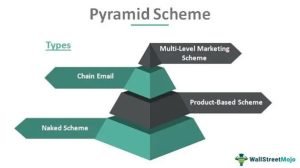 Challenges Faced:
Developing a Feature-rich MLM Website: Krishnendu Bera aimed to create a feature-rich and user-friendly MLM website that facilitates member registrations, commission tracking, downline management, and provides comprehensive reporting and analytics.
Achieving Rapid Business Growth and Member Acquisition: The client sought to rapidly expand their member base and attract a significant number of individuals to join the MLM program, creating a strong and active network.
Optimizing Customer Acquisition Costs: Krishnendu Bera needed to optimize their customer acquisition strategies to minimize costs while maximizing conversions, ensuring a sustainable and profitable MLM business model.
Solutions Offered by Disrt Infotech Pvt Ltd:
Customized MLM Website Development: Disrt Infotech Pvt Ltd assigned a team of skilled developers to create a robust and feature-rich MLM website for Krishnendu Bera. They implemented advanced functionalities such as member registration, commission tracking, downline management, genealogy view, and reporting features to provide a seamless MLM experience.
Digital Marketing and Lead Generation: Disrt Infotech Pvt Ltd devised a comprehensive digital marketing strategy to drive member acquisition for Krishnendu Bera's MLM program. They employed techniques such as search engine optimization (SEO), social media marketing, content marketing, email marketing, and targeted advertising campaigns to generate high-quality leads and increase brand visibility.
Conversion Rate Optimization (CRO): Disrt Infotech Pvt Ltd conducted detailed research and analysis to identify areas for optimization in the member conversion process. They implemented CRO strategies such as optimized landing pages, simplified registration forms, and persuasive copywriting to improve the conversion rate and attract more members to the MLM program.
Cost-effective Advertising Campaigns: Disrt Infotech Pvt Ltd devised targeted and cost-effective advertising campaigns for Krishnendu Bera to optimize customer acquisition costs. They utilized precise audience targeting, remarketing techniques, and optimized ad placements to maximize the impact of their marketing budget and generate a higher return on investment.
Results and Achievements:
Exponential Revenue Growth: Within just five months of launching the MLM website, Krishnendu Bera achieved a remarkable seven-fold growth in revenue, generating a substantial amount of 180,000. This significant growth can be attributed to the strategic digital marketing efforts and the appeal of the MLM program to potential members.
Rapid Member Acquisition: The MLM program attracted over 3,473 members within the first 36 days, demonstrating the effectiveness of Disrt Infotech Pvt Ltd's marketing strategies and the value proposition offered by Krishnendu Bera's MLM opportunity.
Reduced Customer Acquisition Costs: Through the implementation of targeted advertising campaigns and optimization techniques, Disrt Infotech Pvt Ltd helped Krishnendu Bera achieve a significant reduction in customer acquisition costs, enabling more efficient resource allocation and higher profitability.
Conclusion: The collaboration between Krishnendu Bera and Disrt Infotech Pvt Ltd resulted in exceptional growth and success in the MLM industry. The custom development of a feature-rich and user-friendly MLM website, combined with effective digital marketing strategies, led to a seven-fold revenue increase within five months. The rapid acquisition of over 3,473 members within the initial 36 days further validates the success of the project. This case study emphasizes the importance of a reliable technology partner and strategic digital marketing in driving substantial business growth and establishing a strong presence in the competitive MLM market.