Transforming the Education Landscape: A Case Study of Samrat Biswas and Disrt Infotech Pvt Ltd
Transforming the Education Landscape: A Case Study of Samrat Biswas and Disrt Infotech Pvt Ltd
Introduction: This case study highlights the collaboration between Disrt Infotech Pvt Ltd and their client, Samrat Biswas, who embarked on a journey to develop and implement a Learning Management System (LMS) website. The project aimed to revolutionize the education sector, improve business growth, and optimize customer acquisition costs. Over a period of 9 months, Disrt Infotech successfully delivered an innovative LMS platform that resulted in substantial business growth for Samrat Biswas.
Background: Samrat Biswas, an entrepreneur in the education industry, recognized the potential of online learning and sought to leverage technology to expand his business reach. He approached Disrt Infotech Pvt Ltd, a renowned IT solutions provider, to develop a robust LMS website that would cater to diverse educational needs and engage a wider audience. Samrat Biswas envisioned creating an accessible, user-friendly, and feature-rich online learning platform that could meet the demands of both students and educators.
Objectives: The key objectives of the collaboration between Samrat Biswas and Disrt Infotech Pvt Ltd were as follows:
Develop and implement a scalable and efficient LMS website.
Enhance user experience and engagement for students and educators.
Expand the client's business by attracting new customers.
Optimize customer acquisition costs and improve ROI.
Approach: Disrt Infotech Pvt Ltd employed a systematic and collaborative approach to fulfill Samrat Biswas's objectives:
a. Requirement Analysis: Disrt Infotech's team conducted in-depth discussions with Samrat Biswas to understand his business goals, target audience, and specific requirements for the LMS platform.
b. Design and Development: Based on the gathered information, Disrt Infotech's team designed an intuitive user interface and implemented robust backend functionalities. They integrated features such as course creation, enrollment, assessments, progress tracking, and interactive discussion forums.
c. Testing and Quality Assurance: Rigorous testing procedures were undertaken to ensure a bug-free and seamless user experience. Disrt Infotech's team addressed any issues promptly, ensuring the platform's stability and reliability.
d. Launch and Marketing: Disrt Infotech collaborated with Samrat Biswas to create an effective marketing strategy for the LMS website's launch. The team utilized various channels, including social media, content marketing, and targeted advertisements, to attract potential customers.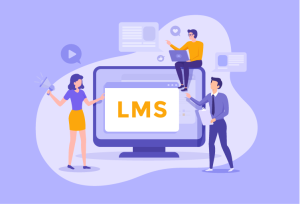 Results: The implementation of the LMS website resulted in remarkable outcomes for Samrat Biswas's business:
a. Business Growth: Within the first 9 months of launching the LMS platform, Samrat Biswas witnessed a remarkable threefold increase in business growth. The enhanced accessibility and comprehensive features of the website attracted a wide range of users, including students, parents, and educational institutions.
b. Revenue Generation: The LMS website contributed significantly to revenue generation, resulting in a revenue of $670,000 within the first 9 months. The platform's monetization strategies, such as paid courses, premium memberships, and partnerships with educational content providers, played a crucial role in achieving this financial success.
c. Client Acquisition: The LMS website experienced a surge in popularity, attracting 1021+ clients within the initial 27 days. The website's seamless user experience, extensive course catalog, and advanced features enticed both individual learners and educational organizations to join the platform.
d. Reduced Customer Acquisition Costs: Through targeted marketing strategies and an optimized user acquisition funnel, Disrt Infotech was able to help Samrat Biswas reduce customer acquisition costs significantly. This resulted in higher ROI and improved profitability.
Conclusion: The successful collaboration between Samrat Biswas and Disrt Infotech Pvt Ltd in developing an LMS website proved to be a game-changer in the education industry. The innovative platform not only facilitated business growth but also provided a comprehensive and engaging learning experience for students and educators. By leveraging technology effectively, Disrt Infotech empowered Samrat Biswas to scale his business, increase revenue, attract a large client base, and optimize customer acquisition costs. The case study showcases the importance of strategic collaboration and the positive impact of well-designed and implemented technology solutions on business growth.